Mkomazi National Park, together with Tsavo West National Park, forms one of the largest and most important protected ecosystems on earth.
By the 1980s, following years of unregulated hunting and grazing, Mkomazi had suffered a dramatic decline in species and a loss of more than 50% of its natural vegetation. Most significant was the poaching of elephants and the loss of the endangered black rhino. In the 1960s more than 400 black rhino roamed the savanna of Mkomazi. By the late '80s there were none. 
In 1989, the rehabilitation of Mkomazi Game Reserve was given priority project status by the Department of Wildlife of the Government of Tanzania.
The Department of Wildlife invited the George Adamson Wildlife Preservation Trusts (UK and USA), their field director Tony Fitzjohn, along with his team of Tanzanian personnel to work with them on this programme of habitat restoration, development of infrastructure, endangered species programmes and community outreach programmes. Mkomazi was brought back from the brink of devastation. The Mkomazi Rhino Sanctuary was constructed, along with a centre for breeding African wild dog. Black rhino have been reintroduced into the heavily guarded sanctuary and a number of African wild dog have been bred and released into the wider area of the park.
In 2008, Mkomazi was upgraded to national park status under the jurisdiction and management of Tanzania National Parks (TANAPA) and the park and its wildlife has continued to flourish.
An early morning view of Mount Kilimanjaro from Dindira Hill
Whilst it is currently not possible to visit the Mkomazi Rhino Sanctuary, TANAPA has started to construct a larger rhino sanctuary within the park where visitors will be able to view this highly endangered species.
A key ingredient to the success of any conservation project is local community support and involvement. The Mkomazi Rhino Sanctuary, together with Save The Rhino, has developed an environmental education programme: Rafiki wa Faru, which means "Friend of rhino" in Swahili. The mission of this program is to foster support from the local communities surrounding the park by providing education on the importance of conservation and how it can directly benefit local communities, primarily by creating employment opportunities.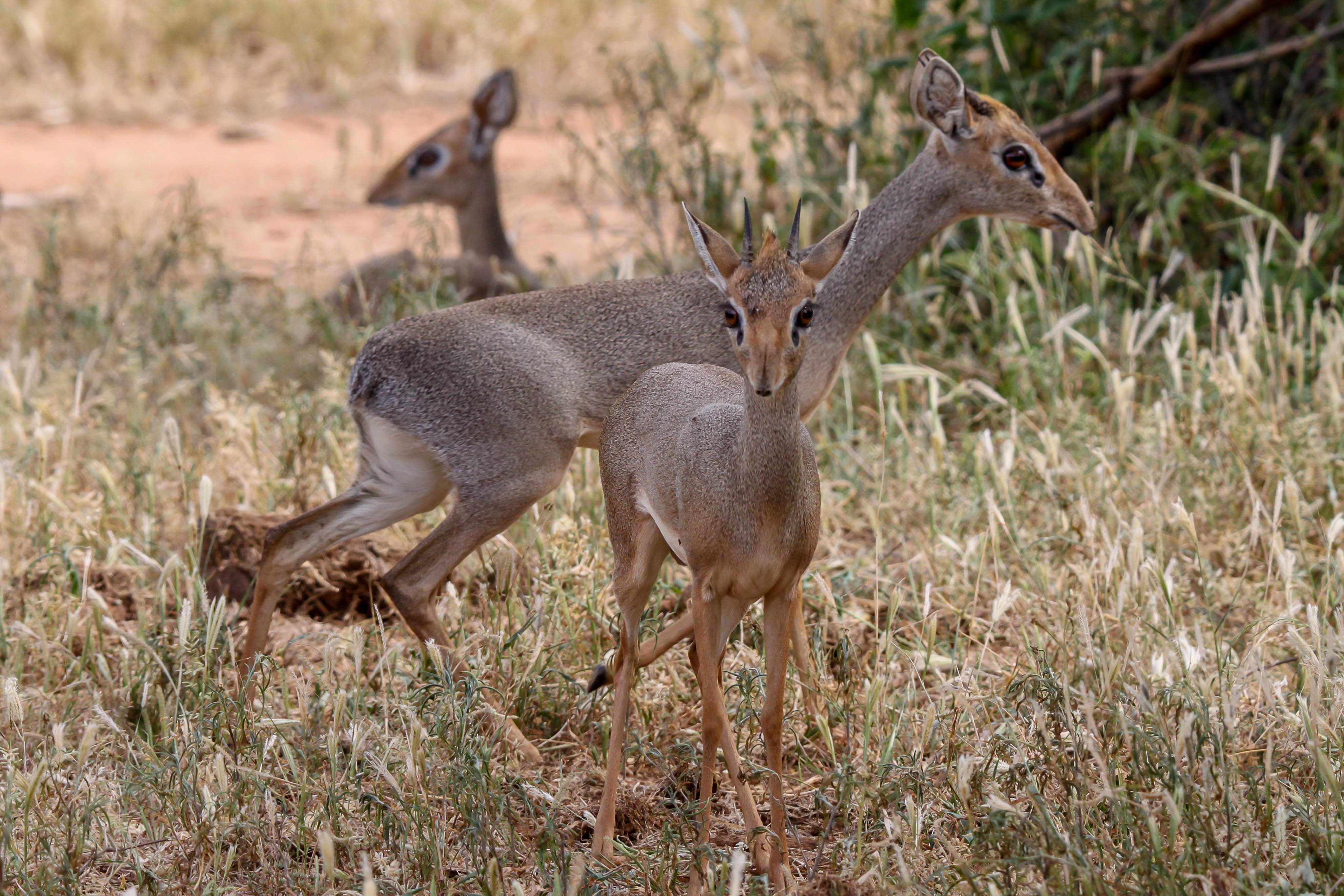 Dik-diks
For more information on the conservation work carried out within Mkomazi National Park visit Tony Fitzjohn George Adamson African Wildlife Preservation Trust, George Adamson African Widlife Preservation Trust and Save The Rhino