Welcome to Mkomazi National Park, one of Tanzania's most unique eco-systems. This park is the perfect place to get off the beaten tourist trail and experience Tanzanian wilderness at its best.
Mkomazi National Park is a huge success story for conservation with the transformation in only three decades from a denuded landscape with a heavily damaged flora and fauna due to overgrazing, bushfires and poaching to a beautiful wilderness with ever increasing populations of various mammals, notably elephants and ungulates.
Positioned above Mkomazi's largest watering hole with Mount Kilimanjaro on the horizon, our new tented camp, Mkomazi Wilderness Retreat, is your destination to fully enjoy this new star in the safari sky.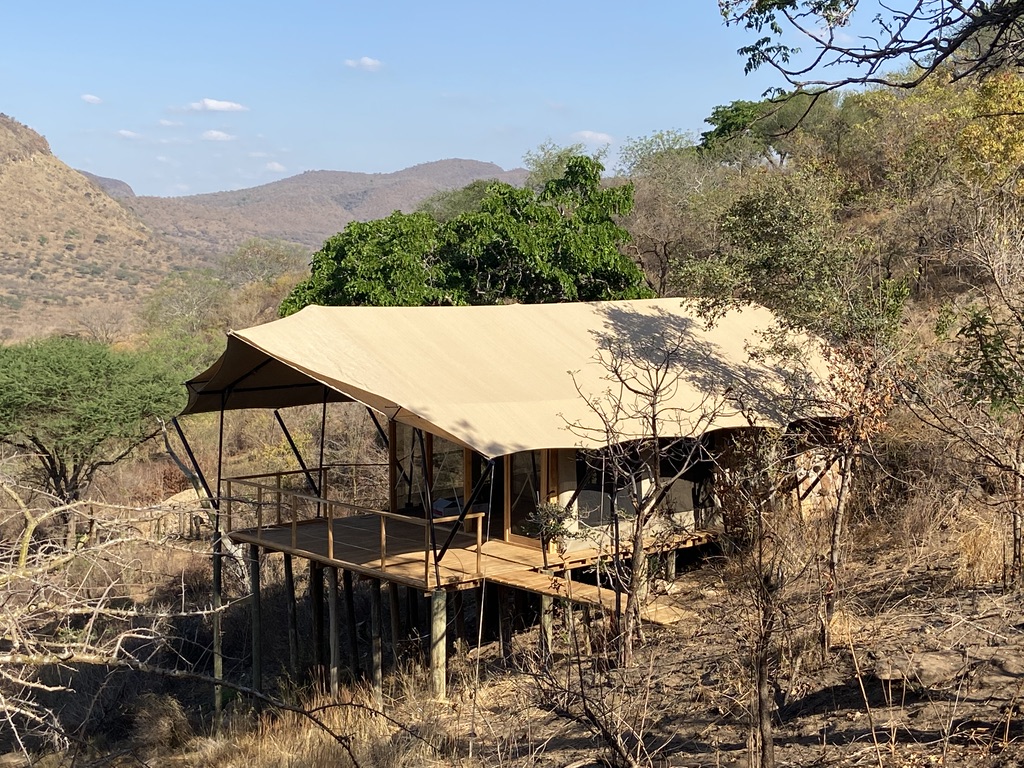 Mkomazi is also the home of the black rhino in Tanzania which can be observed in the two rhino sanctuaries, Mbula and Kisima.
We are very excited to be opening to guests on the 1st February 2023!